All Services and Programs are offered in all Georgia counties.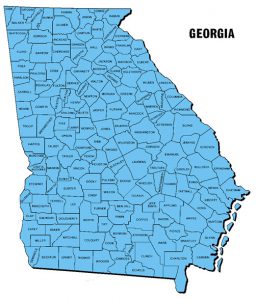 Companion/Sitter Services – We provide non-medical care, supervision and socialization to our clients including: 
Meal Preparation

Laundry

Shopping, Errands

Bill Paying

Escort to Appointments

Visiting and Reading
Personal Support Assistants (PSA) – Our Assistants provide personal care tasks such as assistance with:
Eating

Bathing

Dressing

Personal Hygiene

Preparation of Meals

Housekeeping Tasks

Other Activities of Daily Living
Skilled Nursing (Registered Nurses and Licensed Practical Nurses) 
Treatments and procedures ordered by a physician to include drawing of blood, wound care, catheter change, injections, enemas, limited IV therapy, and tube feedings.

Medication education and start-up to include reviewing current ordered medication and setting up dosages in pill bins according to physician's orders.

Assessments to include reviewing the patient's current circumstances and making recommendations for equipment, personal care services, or other referral for other services.

Monitor the client's health care condition and teach family members/care givers in areas within the scope of nursing such as dietary practices, sanitation and use of emergency medical services.
Respite Care
Respite care is short-term, temporary care given to a patient, by another caregiver, so that a family member or friend who is the patient's caregiver can rest or take time off. This type of care was created to allow caregivers time away from providing care, with the goal of helping the caregivers have lower stress and at the same time fill the needs of the individual receiving care. This care can be provided for any length of time, in the patient's home, or in other settings.